Philippe Cousteau kicked off the Natural Products Expo, the largest event of its kind in the world with 3000 exhibitors and 50,000 visitors. Philippe is the famous Jacques Cousteau's grandson. Philippe spoke at the Organic Farmers Research Foundation (OFRF) luncheaon March 10, 2011. Pictured here is Philippe Cousteau, OFRF.org executive director Maureen Wilmott and Tom Cifelli, OWC's Managing Editor.
Phillipe Cousteau inspired the crowd of hundreds of organic farmers from around the US as he discussed ocean and land health topics. He expanded on Jacque Cousteau's message that we are all inter-connected and must make a greater effort to protect our food and water supply quality.
"We live in a connected world. Good food and conservation are key to continued enjoyment of all the things we take for granted. Organic food is something my family enjoys and talks about daily," said Phillipe.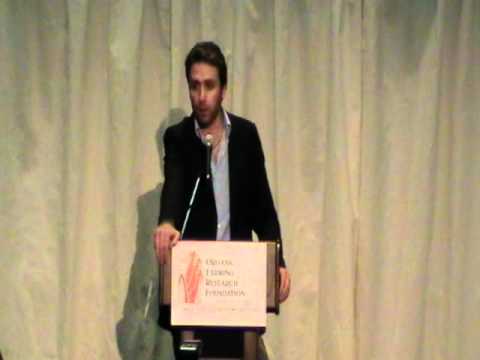 Phillipe covers the British Petroleum gulf oil disaster for Animal Planet as one of their chief correspondents. He told the crowd non-organic farming is contributing to the pollution of our lakes, rivers and oceans and he fully supports OFRF.org's mission.
Maureen Wilmott, executive director of OFRF added, "The vision of OFRF is to have organic farming be the predominant form of agriculture in the United States." She said the OFRF is a farmer driven organization with the majority of its board members organic farmers.
The president of Horizon Organic, the sponsor of the OFRF kickoff luncheon stated, "Organic agriculture is a solution to help heal many of our environmental contamination issues. Horizon has helped family organic farmers convert millions of acres to organic including 612 organic dairy farmers nationwide now." He continued, "We need to work together to leave our children and grandchildren the greatest gift of all, a healthy planet."
Maureen Wilmott shared OFRF's vision. "We want to see organic farming being the predominant producers in the future, the leading form of agriculture. We need greater investment in organic farming. The organization needs help from all interested parties as the job is too big for any one organization."
Philippe highlighted the child obesity epidemic in the United States, mentioning 40% are obese. He added it is shocking that type 2 diabetes is now considered an accepted child disease. He said children need to be taught to eat real food and the government needs to start preventing the manufacture and sale of unhealthy junk food or there is no way there can ever be effective health care reform. He added the implications include a declining standard of living for most Americans; addressing the need for more healthy food production is a key to everything as water, food and shelter are our only needs, everything else are wants and luxuries.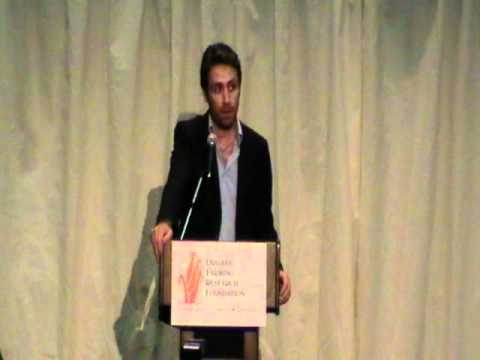 Philippe also emphasized the global population issue. He reminded the crowd that in the last 200 years we have tripled the global population to 7.5 billion and it is expected to grow to over 9 billion by 2050. He said over 1 billion people today are hungry and lack access to good water.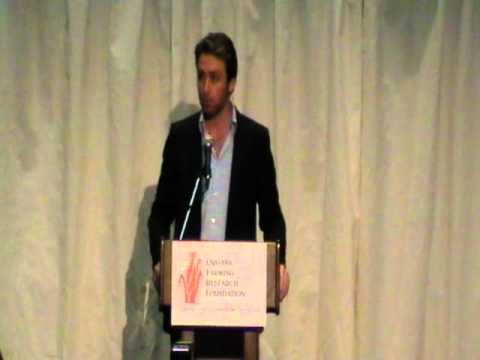 If we do not focus on expanding the work of OFRF and its members to increase quality food production while protecting our water supply from further contamination, the consequences will be catastrophic. He reminded us the major war of this century where 100s of thousands were killed in Africa was mainly over water supply issues.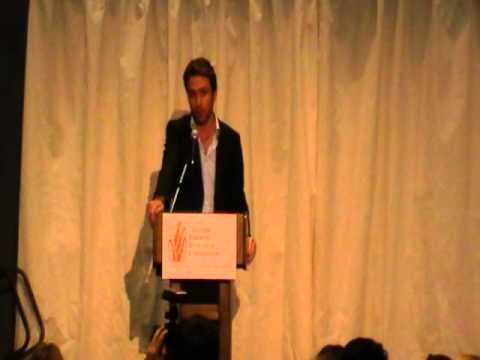 Mary Fund of Kansas, both a organic farmer and OFRF board member, met personally with Tom Cifelli of OWC and she discussed the organizations concern with genetically engineered grains (GMOs), stating the recent introduction of genetically engineered alfalfa by Monsanto should be of great concern to everyone. She indicated there is no need for genetically modified plants if commercial farmers properly rotated crops and used good soil nutrition techniques.
About Philippe Coustea:
Philippe is CEO of EarthEcho International, an organization whose mission includes educating and promoting improved child nutrition and appreciation for real foods and farming. He introduces farming to inner city kids who form cooperative gardens they care for and enjoy the bounty of.
About Organic Farming Research Foundation:
OFRF is a organization of organic farmers and supply chain partners leading the organic produce and livestock industry.