Exclusive videos with Dr. Jameth Sheridan of Health Force Nutritionals.
In the video below Dr. Sheridan explains succinctly and passionately why his hard core vegan cleanse system is different from cleanse products you have heard about or tried before. Online Wellness Community is proud to award its "Best of Show Award –  Superfood Product" to Health Force Nutritionals Healing Cleanse System at the 2011 Natural Products Expo (from over 2500 exhibitors).
Dr. Sheridan is fighting the fight. To bring real and healthy science based nutritional food products affordably to everyone. And after 20 years of commitment is making a growing wave and an increasingly impressive product line. He and his team are committed to making the absolute best nutrient dense whole raw plant concentrate based superfoods that when used regularly and correctly help you maintain or achieve good health.
Share this video with everyone you know (use the social media share buttons above), especially your doctor, as many of us likely would greatly benefit from a quality healing cleanse right now.
"Let food be thy medicine and medicine be thy food" is a widely attributed quote to Hippocrates, the father of medicine. We believe Dr. Sheridan deserves similar accolades as one of the leaders of science based wide array superfood formulations that achieve human superfuel status. These types of superfood products, which truly are superfuel for the body, could help reverse America's obesity and medication use epidemics.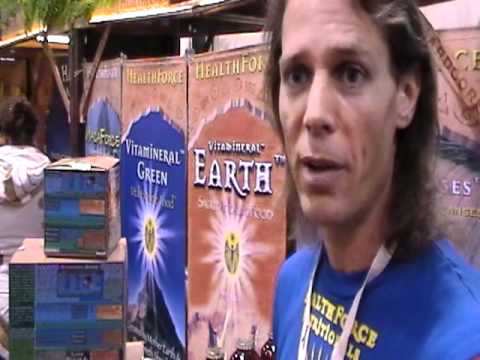 Watch other exclusive videos with Dr. Sheridan of Health Force Nutritionals discussing the best plant source for safe effective Omega Fatty Acids and Vitamin D and why D3 supplements should be avoided.