[Editor Note: Dr. Greene is a human energy expert. This article addresses electric toxicity in your home. To read about the emerging science of energy medicine in which Dr. Greene is a recognized global expert, click here.]
The possible connection between the increase in cancer rates today and EMFs is real and alarming. Increasing evidence supports brain tumors, brain cancer, impaired nervous system, immune system, DNA damage, lower sperm counts, headache, fatigue … the list goes on and on … are all ailments contributed to by EMF exposure.
Watch these shocking videos of live tests being conducted in my home by a Master Electrician:
Video part I – light bulbs, microwave, cell phone, baby monitors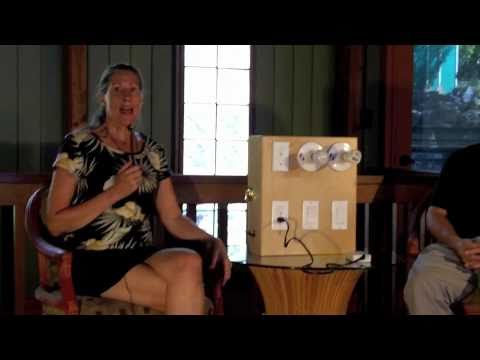 Video Part II – wireless computers, wall outlets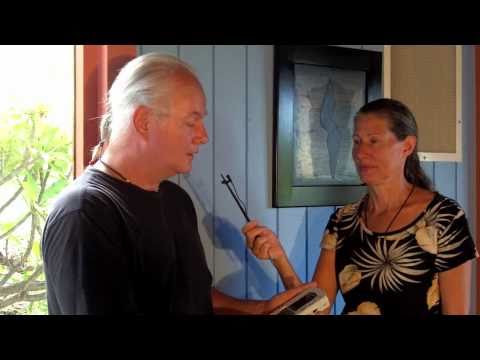 Here are some simple solutions:
Increase use of old fashion light bulbs or ideally LEDs
Forward cells to land lines when home
Avoid baby monitors
Avoid microwaves
Hard wire computers to modems when possible and avoid Wi-Fi areas
Regarding cell phone EMF radiation that received widespread international news coverage this week, read my article published in WE Magazine, November 2010, titled "Is Your Cell Phone Killing You?" reprinted below:
"Women are known to be talkers and we love staying connected with our friends and family through long phone conversations. We can get annoyed when our husbands don't call and we become insistent that our kids be available by phone to talk or text us with their whereabouts. The cell phone has entrenched itself so firmly in our lives that it's hard to imagine functioning without it.
But what if cell phones are actually harmful? What if this new wireless technology that is taking over the planet has detrimental health effects that go way beyond distracted driving? There is growing evidence that this may very well be true. A group of scientists from around the world have banded together to form an international consortium focused on electromagnetic radiation (www.Bioinitiative.org). Concerned that the multibillion dollar cell phone industry, and the governments they lobby, may not have our best interests in mind these independent scientists and health officials poured over more than 2000 research studies on electromagnetic radiation exposure effects. Their conclusion: The current regulations are grossly inadequate to protect public health.
Your cell phone produces two types of radiation, extremely low frequency electromagnetic fields (ELF) from the electricity it takes to power your phone, and radio-frequency radiation (RFR) from the wireless carrier signal that allows you to talk and text. This is a double whammy for your health. Cell phone use has been linked to various forms of cancer, brain tumors, leukemia, nervous system dysfunction, and changes in brain functioning. It has also been shown to compromise the immune system and damage DNA. And this is just the beginning. Very few long-term studies have been done because cell phone technology is so new.
Why chance it? Why take the risk of being a guinea pig?
You don't have to discard your cell phone and return to the dark ages. There are some simple, cost-free things you can do to help protect yourself and your loved ones. This list was compiled, in part, from a Cell Phone Advisory put out by the University of Pittsburgh Cancer Institute.
1) Do not allow children to use a cell phone (except in emergencies). It's tempting to hand your phone to the children so they can say hi to Dad but this is not a good idea. Because of their developmental stages, children are much more susceptible to radiation than adults. Despite what advertisers might say, a cell phone is not a toy and should be used with caution. This includes not using the cell phone to play mobile games or gaming applications.
2) Keep the cell phone off of your body. Do not sleep with your phone or carry it in your pocket. Keep it as far away from your body as possible (e.g., in your purse). When talking, use speakerphone instead of holding the phone next to your head. The human body is a bioelectrical system. Your brain and heart are regulated by electrical signals and a cell phone within close proximity to your body interferes with fundamental bioelectrical processes.
3) Do not use a cell as your primary phone. To limit your exposure, use it like a portable answering machine. Turn it on to access messages and then turn it off again. As soon as you get to your home or office, forward your cell to an "old-fashioned" landline—one with a cord. (In terms of radiation, cordless phones are just as bad, or even worse, than cell phones.)" Visit www.YourEnergyMatters.com for more information from Dr. Debra Greene, PhD.
For additional information please consider these videos:
Interview with Dr. Carlo who predicts a coming major class action lawsuit against cell phone manufacturers similar to what happened with big tobacco: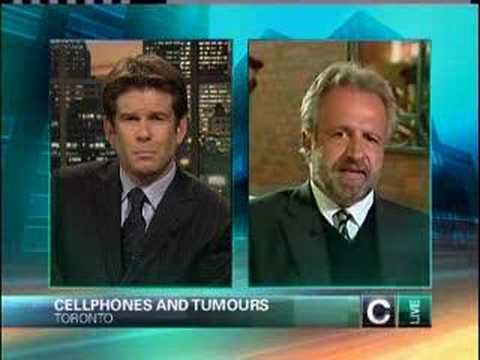 This videos depict the increase in face, head and brain tissue temperature from cell phone use for only 3 minutes:
Interview with the late Dr. Cherry, considered by many the leading environmental science and health expert, where he explains the connection between cancer rate increases and electromagnetic radiation in homes in developed countries.
Relational Energy in Your Home Can Also be Toxic – Prevent That With Communication Skills Taught by Dr. Greene in Her PAIRS Class – Watch this Couples Testimonial: