[Editor's Note:] Enjoy the following featured video selections. There are more throughout the Research library and within articles on the site.
What is Integrative, Functional and Holistic Medicine?
Is It Becoming Mainstream Medicine Leading Healthcare Reform?
… for answers watch the following video …
This interview with Dr. Holly LuCille discussing Hyperthyroidism and female hormone issues sheds additional light on why Integrative Functional Mind-Body-Spirit Medicine is the Future of Medicine – Click Here to watch.
How is Integrative holistic medicine helping people with cancer and other serious diseases?
Meet Dr. Tom Lodi. MD., one of OWC"s new featured member experts discussing his healing approach to cancer care: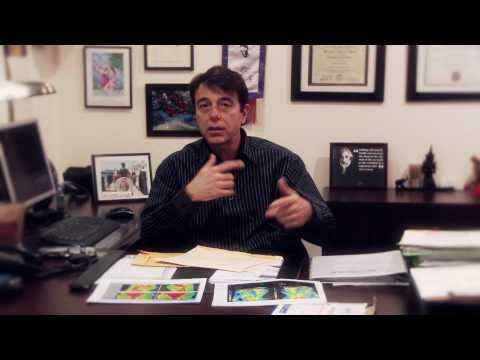 This next video introduces genomic testing, the foundation of personalized high tech medicine. Leading practitioners are already using the results of genomic tests to tailor nutritional medicine and drug therapy protocols that greatly improve patient outcomes. Soon we will feature member experts leading this personalized medicine revolution.
Is Genomic Testing Improving Health Care and Nutritional Medicine?
The New Medical Field of Functional Genomics - Individualized Medicine Coming of Age
This exclusive OWC interview with Dr. Burzynski explains how his cancer clinic is using genomic testing, gene targeted therapy and integrative medicine to improve cancer treatments.
Changing your lifestyle, particularly eating habits, is easy and the best way to increase your body's capacity to heal itself and stay cancer free. Watch this short video of Dr. Ramsey, founder of the Center For Natural Healing, explain how: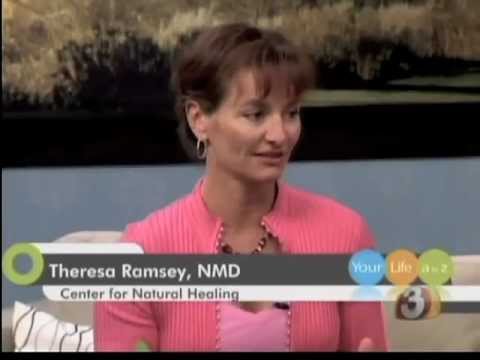 For excellent videos on the emerging medical marijuana industry in the US, visit Hempioneers.com buy clicking here.
Coverage from March 2011 Natural Products Expo
OWC Award Winners from the Natural Products Expo West 2011
Enjoy these fun raw video spots from Expo West – the largest natural product convention of the year with 2500+ exhibitors and 50,000+ attendees. Products from some of these winners can be found in our member store.
Gold Medal Winners – Best of Show Awards (Consumer Oriented)
Superfood Formulations: Health Force Nutritionals  Watch more OWC exclusive educational videos with Dr. Sheridan and some coverage of his Health Force Nutritionals team working the Natural Products Expo booth
New National Retail Skin Care Line: Skin Organics by Ann Webb
Emerging Skin Care Line: Aroma Herbal Healing
Raw Food and Herb Products: Ultimate Superfoods
Silver Medal Winners – Innovation Awards (Consumer, Technology and Supply)
Sea Nutrition Formulations: OMOJO by HQ Sustainable Maritime Industries
Nutrition and Skin Care  System: Ambaya Gold (and a Gold Medal for best Mustache)
Sustainability Child Education: Back to the Roots Mushrooms
Immune Product: Host Defense by Mushroom Wisdom
Herbal Remedies: Statis Laboratories
Food Technology: Slow Juicer by Huron
Water Technology: Dr. Wu Water Alkalizer
Bronze Medal Winners – Honorable Mention Awards
Superfood Formulators: Amazing Grass, Greens+ and Earth Circle Organics
Skin Care Formulation: GO, the Ginger People and Navajo Skin Care
Raw Food Products: Sunfoods
Organic Pet Food: Wholistic Pet Organics
Superfood Bar: Greens+
Superfood Supply: Organic India
Bath Products: Bath Petals Naturals
New Superfruit: Saskatoon Berry by Prairie Berries
Featured Member Expert Interviews and Other Hot Topic Videos
Exclusive Video Interviews with Speakers at the Recent American Academu of Anti-Aging Medicine Annual Conference Attended by Anti-Aging Experts from Around the World
MEET THE FATHER OF ENERGY MEDICINE: Exclusive interview with Dr. Norm Shealy, founder of the American Holistic Medical Association in 1978. In this video from December 2010′s A4M anti-aging conference, Dr. Shealy discusses his latest breakthough, a bed mattress technology that protects and can heal DNA aging damage. Dr. Shealy was a keynote speaker at a recent anti-aging conference of A4M.
MEET THE FATHER OF ANTI-AGING MEDICINE: Exclusive interview with Dr. Ron Klatz, M.D., D.O. a featured OWC member expert and founder of A4M now with over 25,000 members from 100+ countries, This interview was conducted by OWC in December 2010 at the American Academy of Anti-Aging Medicine Conference in Las Vegas Nevada. Dr. Klatz discusses the future of medicine, why anti-aging medicine works and how A4M members are leading regenerative medicine globally.Learn more about Dr. Klatz and A4M.
Meet Dr. Eric Braverman of the Braverman Clinic, one of New York's most famous anti-aging doctors and a pioneer in bringing anti-aging medicine into our health system. Another exclusive OWC interview.
Wellness is Cool – It's Not Just For Aging Baby Boomers
MORE BREAKING VIDEOS … Most OWC exclusives
SUPERFOODS – WHY YOU SHOULD TAKE THEM DAILY
MEDICAL MARIJUANA – CONTROVERSIAL VIDEO – "RUN FROM THE CURE"
MEET SOME OF OUR MANY AMAZING FEATURED MEMBER EXPERTS:
30 second slide show video of some featured experts
Menopause Issues and Naturopathic Medicine's Coaching Approach to Aging Patients – Dr. Holly Lucille, another OWC featured member expert 
IMPORTANCE OF OWC – MEET SOME OF OWC'S FOUNDING ADVISERS AND MEMBERS
BENEFITS TO CHARITIES:
ELITE ATHLETE and ELITE ATHLETE TRAINER VIDEOS: